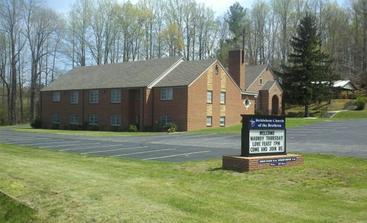 During my 34 years in Christianity, I made my last church home a small place called Bethlehem Church of the Brethren, located in a small rural community called Boones Mill, Virginia. This area had two distinctive notorieties: it's sole traffic light was a speed trap, and illegal moonshine was made in great abundance. In fact, Franklin County Virginia is known as the moonshine capital of the world. My former home had a great water spring near a river, and we understood that it once had a sizable moonshine still.
I regularly attended Bethlehem Church for 6+ years. I was an active member, with roles that included Sunday School teacher, Board member, Head of Music and Worship, and occasional worship leader and pulpit speaker.
Like many small rural churches, there were plenty of gracious, kind-hearted people there. The pastor, Bill Hinton, was (still is, I'm sure) a good preacher, filled with a lot of common sense and wisdom. I enjoyed talking to Bill. He was a good pastor.
I've not been through those church doors for more than four years. While my former church family likely knows of my split with my ex-wife (though she no longer attends there), they probably do not know of my departure from the faith. While they would be welcome to read my story, most probably wouldn't want to do so out of fear. They knew me as a kind, patient man and as a sincere believer. But Christians hate hearing of someone who has left the faith. It's like a frightening knife wound. I remember that feeling. I would rather think the person was never a true believer than to believe they once were but then left the faith. To realize that someone stopped believing tears at the fabric of Christianity. Former pastor Samuel Kee referred to 'former believers' as liars. I can't speak for others, but my faith was true and sincere. But I can honestly say that life is far better without that tattered cloak.